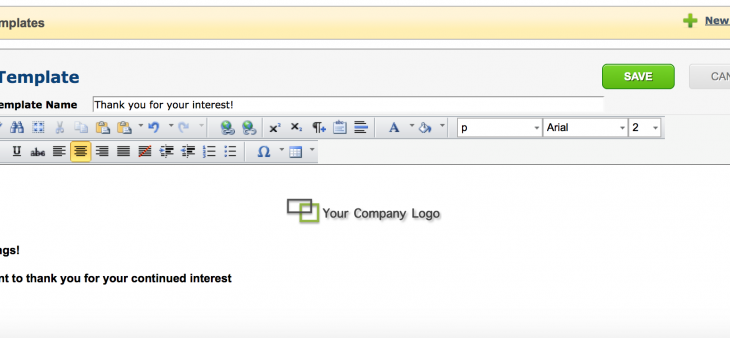 Create your own set of Email Templates that can be used as canned responses when sending email from within OS. Customize up 40 templates to save you both time and effort when communicating with clients, suppliers or team members.
Note: The templates are not integrated with Gmail interface, and are only available within the OS.
See how to Add a Template to get started!