Get a visual snapshot of the current state of your sales! With Multiple Sales Processes, you can now manage your business sales more effectively by tracking the state of your leads and opportunities more accurately and at the granularity you prefer. Add 2, 3 or more Sales Process widgets to your Sales and CRM Dashboard to get the instant real-time opportunity value report.
Create a new Sales Process to…
Manage raw Leads
Organize different products or offerings
Track sales for each Sales Rep
Organize your Opportunities into whatever categories that suit your business!
Create a New Sales Process
On your Admin Panel, select the Sales Process under Sales & CRM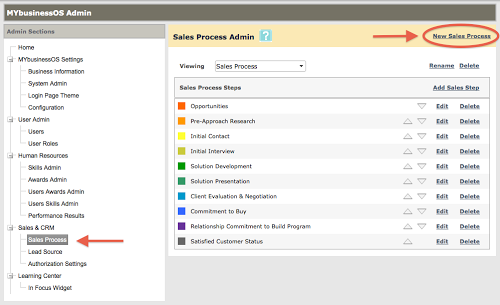 Click New Sales Process
Enter a Name for your Sales Process, and start adding the stages of that process

Define the Stage Properties:
Select the color you would like to associate with each stage and enter the description.  
Show In Chart is checked if you would like the sales stage to appear in the chart on the Sales and CRM Dashboard.
Stage State defines the state of the client when in the selected stage: Open, Won or Lost.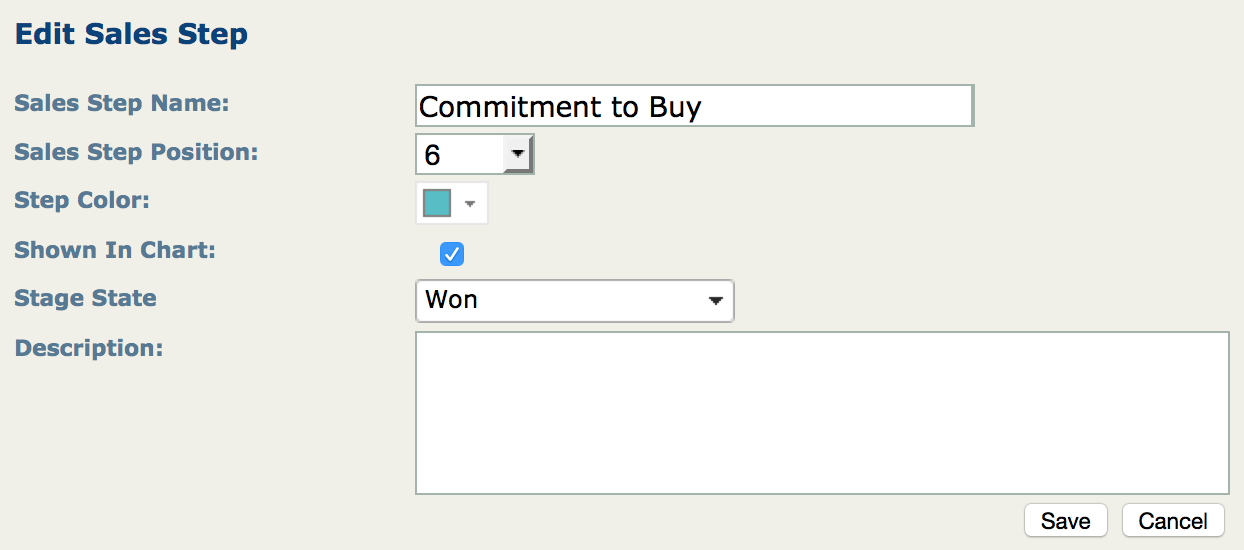 Optional: Add custom columns to your Sales Process in order to track Probability, Cost, or other key metrics tied to a client in the sales process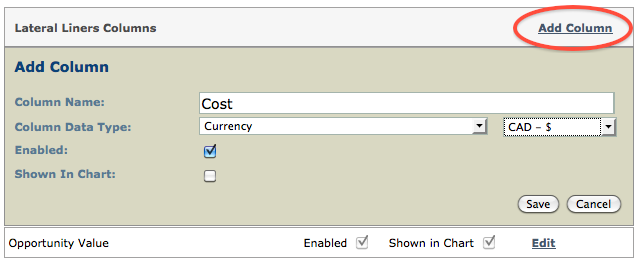 Enabled columns will appear as an additional Sales Process fields in a Contact Profile:

Columns Shown in Chart will appear as a summary on the Sales&CRM Dashboard.

By default, all processes are setup with an 'Opportunity Value' column that is both enabled, and appears in the Sales&CRM Chart.
Once your New Sales Process is Saved, you can begin to assign your Contacts to this Process!