You can perform a bulk update to selected Contacts within the Address Book.
Simply select the individuals that you would like to update in the list, and hover over the Action menu item in the toolbar to view your options.
Assign Primary / Secondary Account Manager
Update the Sales Process / Stage
Create a Communication Log Activity
Add selected to a Target List
Apply a Tag
Please Note:

Bulk updates are limited to 50 Contacts at one time.
Updates will only be performed for the current page viewed in the list (up to 50). The system will not maintain selected Contacts on multiple pages.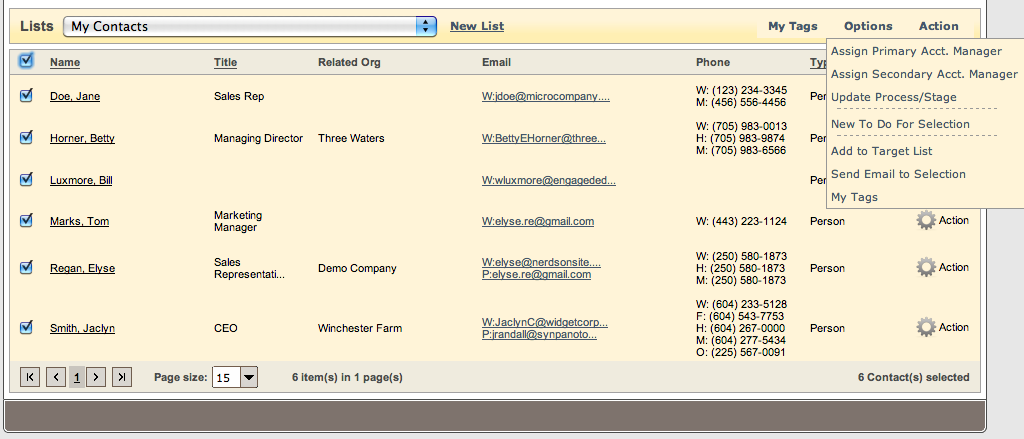 See Communication Log for more details on Communication Log Activities