Since the OS is integrated with you Google Account, you can send an email directly from within OS – without leaving your Dashboard!
To Send an Email
From anywhere, just go to the +New menu and select Email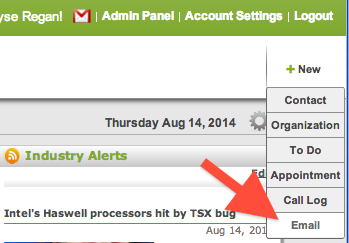 Start typing an email address or name of the recipient. Suggestions from your Address Book will appear as you type.
Add CC or BCC if desired.

Enter your Subject and email Message. Attachment a file from your company by clicking Attach File and selecting it for upload.
When you are done with your message, click Send.
Your email message will be sent to the recipients. If you choose a recipient from the existing clients in your Address Book, the email will be logged under their Communication tab.
You can also send an email from the client's Communication tab in their file, or by clicking on any email address you see as a link.
To Send a Group Email
From the Address Book List, select the contacts you would like to send an email to  (max of 50 recipients)
Go to Action -> Send Email to Selection
NOTE: The group Email acts the same as a standard email.  If all email addresses appear in the 'To' field, they will also appear in the 'To' field for the recipients.  If you would like hide an email address, consider the the blind carbon copy field.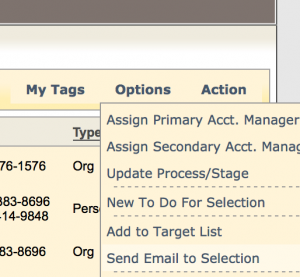 To check your inbox, click on the Gmail icon in the header